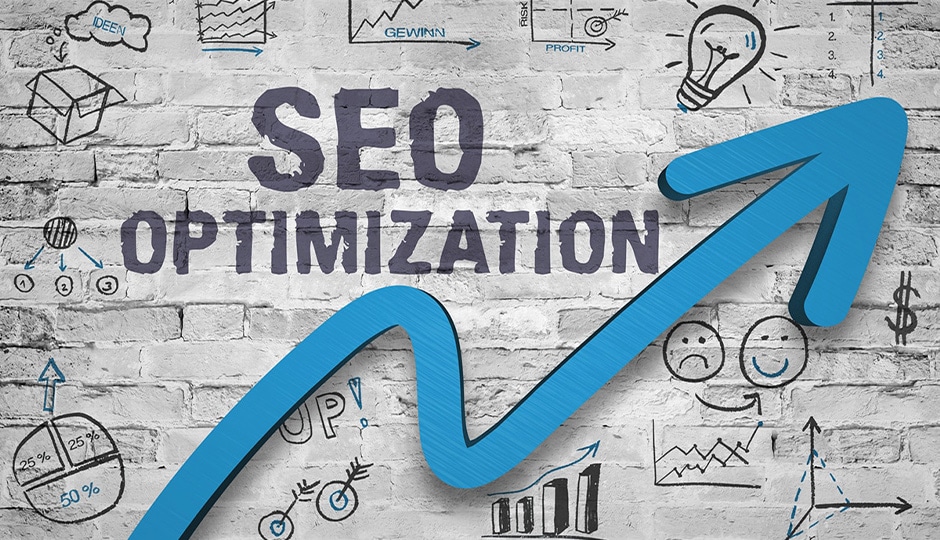 Content optimization is a process of creating content that has the ability to reach the largest possible target audience.  In today's digital world, content really is king.
This particular monarch of marketing has been in power for some time and looks set to continue its reign long into the future. The millennial generation, for example, now spends a whopping 11 hours every day consuming online content. That's a staggering stat! Clearly, now more than ever before, creating quality content is a fundamental component of business success.
Alas, not all content is created equally.
You can't just fumble together a blog post, podcast, or video, and expect marketing magic to happen. Content optimization is key to seeing results. Everything must be in place to help search engines find and rank it. The goal is being found through organic search.
Furthermore, the content must be of a standard that compels users to engage with it. There's an indelible link between the user experience and web rankings to consider. For content to operate as intended, it must be relevant, high-quality, and of unquestionable value.
Want some help optimizing your content?
Keep reading for 10 essential ways to do exactly that and get your content ranking in SERPs.
Why Is Content Optimization Important?
First, though, it's worth mentioning the importance of effective content optimization. It comes down to traffic. Optimization gets you ranking higher in search results, which has a direct impact on people visiting your website. More users mean more leads, which (should) equate to more conversions.
Ultimately, you're looking at greater sales and revenue generation. You'll also enjoy the brand exposure and growing authority in your niche. Customer retention and referrals go up too.
Better still, the traffic is organic in nature. Potential customers arrive at your proverbial door without you paying a dime. You save money on expensive PPC campaigns and see a huge ROI.
10 Strategies to Optimize Your Content More Effectively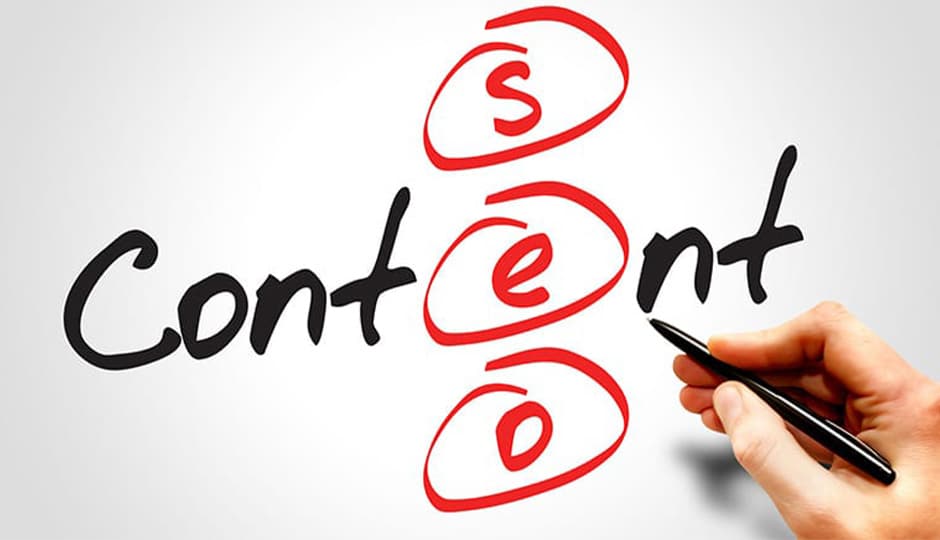 Ready to take your optimization more seriously? Here are 10 ways to do it…
1. Understand Your Audience
This optimization tip is somewhat 'meta' in nature.
But it's vital to content optimization success. Basically, you'll find it far harder to rank content without a solid understanding of your audience.
Think of it as buying somebody a gift.
Isn't it far easier to purchase a present for someone you know already? You understand what they like, dislike, and are interested in. You can choose an appropriate gift as a result.
In comparison, buying something for a stranger can be a challenge. After all, you lack insight into their wants and needs. There's no way of knowing whether your chosen item will be appreciated.
The same goes for creating quality content.
Knowing ahead of time everything from the demographics to the desires of your audience is an immense help. You'll be able to put together content that's relevant, engaging, and solves their problems.
You'll also earn an idea of what they're searching for, which is crucial to ranking content.
Understanding your audience and their needs means you're better able to address user intent. You create audio, visual, or video content that matches the requirements of the user. You stand a better chance of ranking in the process.
2. Focus on Quality
We've said it once, and we'll say it again.
The quality of your content is pivotal to its rankings. Thread-bare articles that are totally irrelevant and stuffed full of keywords won't cut it.
4 million new blog posts are published every single day. With the amount of content hitting the web, only the very best of it will be chosen for SERPs.
Stand out from the crowd by going the extra mile in terms of quality.
Remember, the user experience is vital. Readers, viewers, and listeners must enjoy the content. If they do, then they'll read, watch and listen for longer. Search engines pick up on such metrics and shove you up the rankings as a result.
Be detailed and thorough.
Engaging and insightful.
Relevant and write in easy to read sentences.
Be on brand, relatable and original.
Do all that, and your content will receive a mighty boost in SERPs.
3. Create Content to Keywords
There's no point in creating content that nobody is going to read, watch, or listen to.
It takes up valuable time and resources with absolutely no return. The best way to ensure your content doesn't get lost in the never-ending abyss of forgotten digital content?
Don't conjure up topics and titles out of nowhere.
Write to keywords instead.
In other words, find out what your audience is searching for before the creation process begins. Through effective keyword research, you find the search terms and phrases people are using.
UberSuggest
Google Trends
You discover a need and create the content that satisfies it. This allows you to know ahead of time, that your content will have an audience.
Use those keywords in your introduction, title, subheading, and description. This will help search engines understand what the post is about and rank it accordingly.
An added bonus is the structure and framework keywords provide.
For instance, it's harder to go off-topic when you have a specific phrase to target; you know what you're talking or writing about. This lends itself to concise content that solves the problems of your audience.
4. Don't Rely On Keywords
Okay, so keywords are important for creating content that a) ranks, and b) will be read.
But you can't rely upon them for optimization success.
Times have changed. In the past, you could put keywords in all the right places and expect search engines to rank the content. Unfortunately, this led to some dubious practices.
Webmasters could get away with creating low-quality articles (the predominant form of content in the past) and still see it rank. Articles might be totally off-topic, but attract clicks because they contained the relevant keywords.
It would be like picking a product from a supermarket shelf and finding the wrong item inside!
Essentially, people were manipulating the system for their gain, at the user's expense.
Search engines, such as Google, have now cracked down on such practices to preserve users' trust. A whole host of factors now determines a piece of content's ability to rank.
Make sure you aren't using keywords as your sole means of optimization. They're helpful and necessary but only take you so far.
5. Remember Headings and Subheadings
A building is only as strong as its foundation. The same goes for search engine optimization. Numerous basic elements of optimization exist that should be carried out on every piece of content you produce. Do so and you provide the bedrock for success.
Headings and subheadings are perfect examples. Make sure you leverage them as part of your content optimization strategy.
For one thing, they break up written content into more manageable and understandable chunks.
With attention spans less than a goldfish, users don't have the patience to read giant walls of text. Short and snappy sentences and paragraphs are vital for retaining their interest. Headings do exactly that.
More importantly, incorporating your chosen keywords in H1, H2 and H3 tags will facilitate the work of search engine bots. They'll spot the keywords as the page is being crawled, helping them understand the content on the page better.
6. Optimize the Title Tag
Optimizing your title tag is quick, easy, and all-important.
Again, your chosen primary keyword comes into the fold. For optimal rankings, make sure you include it in the title, and place it at the beginning of the tag.
Take the example of a travel blogger writing around the keyword 'things to do in California'.
Their title could read something like: 'Things to Do in California: 10 essential activities for 2020'.
It's also preferable to keep the title within 60 characters overall. Doing so should ensure that Google displays the entire title in SERPs, helping with clicks.
On a similar note, see how we incorporated the year (2020) in the title?
For one reason or another, doing this is another known method of driving more clicks. Try it out whenever it makes sense for your content.
7. Include Keywords in Meta Descriptions
Meta descriptions are another basic means of optimizing your content.
This is the text that shows up underneath your title when it appears in search results. It's your job to write a few lines that describe your content and convince users to click on it.
Oftentimes, a well-written meta-description can make a mighty difference.
Users torn between options will be swayed by the text. If yours appears to provide the best solution to their problem, then you'll earn their click.
Now, search engines automatically create a meta-description from the content if you don't. They take a snapshot of the article and provide it under the title, which is better than nothing.
However, it pays to write it yourself. Why? Because you're in control. You can write a persuasive description and include your keywords too.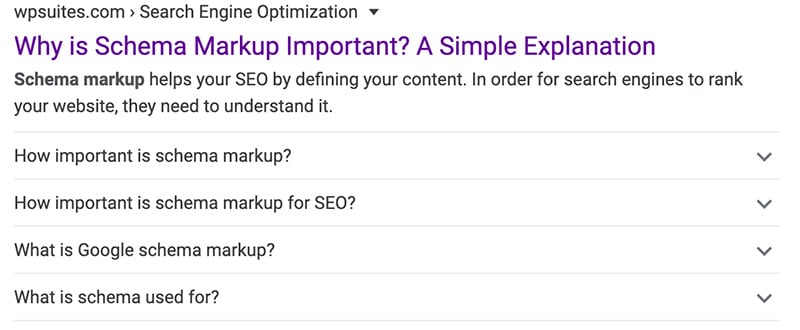 The result? Higher rankings and click-through rates.
8. Optimize Your Images
Images are another valuable addition to written-form content.
Like headings and subheadings, they break up the text and keep people engaged.
But let's not forget that we're visual creatures too. A picture is worth a thousand words, making quality imagery an asset to any article you put together. They attract attention, complement your message, and add to the entertainment.
Moreover, you can optimize them to help your content rank.
Update the saved name of the image to enable search engines to understand it better. Rather than uploading a photo entitled 'DL78371.jpg' from your computer, for instance, use your keyword (i.e. 'your-keyword.jpg') in its place.
Don't stop there.
Fill in the alt text with a description of the image and add a title as well- both with the keywords included. Finally, compress all of your images before uploading them. This will minimize the size of your image files. Optimizing your website will help with core web vitals and page experience.
Take the same approach with your videos. Most of these image-related tips apply to video content too. Put them into action to get in Google's good books.
9. Remember Your URLs
Your URL makes a difference with search engines too.
Keep your URL short (preferably between 3 and 5 words) and include your keyword. Do so, and both users and search engines will be happier.
Take these two examples:
https://www.mywebsite.com/blog/10.2.2020/?p=578
https://www.mywebsite.com/my-latest-article
The first URL is long, the structure is complex, and there's no information about the page itself. By comparison, the second URL is short, simple, and informative.
As a result, you'd expect most users to click on the second URL.
Better still, incorporating your chosen keyword means it'll be picked up by search engines with greater ease as well.
10. Make Sure It's Optimized for Mobile
More content than ever before is being consumed on mobile versus other devices.
As such, whatever content you produce must be mobile-optimized! In other words, it should adapt to smartphone screens and operate with no issues.
Fail in this regard and you'll fall short of Google's mobile-first policy. Really, this is the Page Experience and Core Web Vitals that will become a ranking factor in mid-June 2021.
Essentially, knowing that their users prefer consuming content on their mobiles, Google now prioritizes such content in search results. Web pages that don't work well on a smartphone will see their rankings plummet.
The good news is that you might not have to do anything! Your site might already have a mobile version, or be mobile-responsive.
It's always worth checking, though. Take out your smartphone and check your site's functionality.
Try These Content Optimization Strategies
Producing quality and relevant content is a key digital marketing strategy for individuals and businesses alike.
More content than ever before is being created and consumed.
Get your ranking in SERPs and the traffic you generate will stimulate the flow of leads and conversions. With enough high-ranking content, you can generate significant revenue, all with minimal financial investment.
Success is reliant upon producing quality content that search engines can read and rank. Hopefully, the content optimization strategies we've talked about here will enable you to do exactly that.
Now we'd love to hear from you. Leave a comment below to let us know your thoughts on optimizing content!