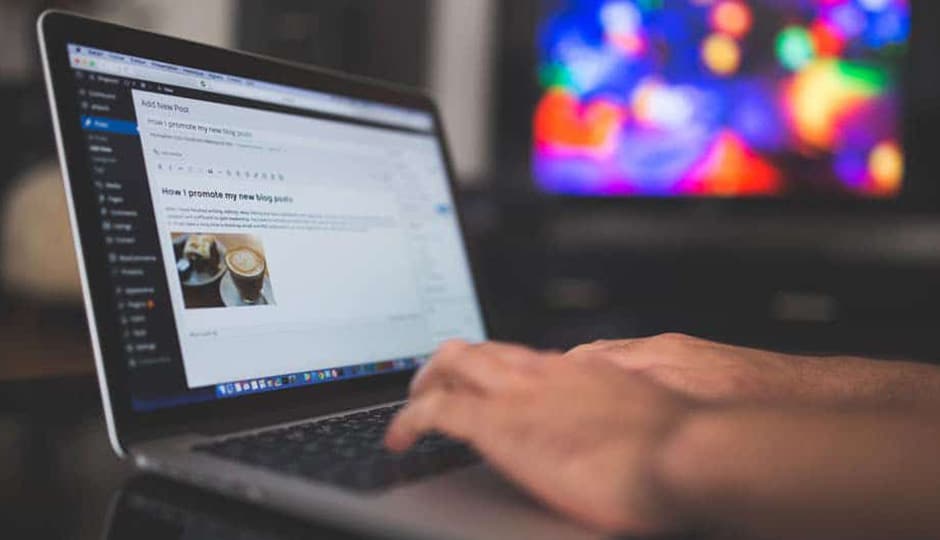 Have you heard the news? WordPress 5.5 is officially live!
The software that powers 15.5 billion web pages every month has had an upgrade. And there's a lot to get excited about.
From the Block Editor overhaul to default lazy loading on all WordPress sites, WP has never worked so well. And in this article, you'll discover exactly how the new Eckstine release can boost your business site.
Want to see how core sitemaps are part of the default WordPress themes? Or how WordPress plugins can now be automatically updated? Then read on.
WordPress 5.5 'Eckstine' Release
If you didn't know already, WordPress is the most popular content management system (CMS) platform on the web.
WordPress powers 35% of all Internet sites and increases that share every year by an average of three percent. One of the reasons is cost. Because WP is open-source you can download and use the software for free!
Many businesses use WordPress solutions to host their own website.
With powerful yet user-friendly features like a visual Block Editor and thousands of plugins to choose from, the CMS suits all needs. And do you require full eCommerce capabilities? WordPress offers their WooCommerce plugin at no additional cost.
The latest release of WP has been in beta since the start of July. As of August 11, 2020, version 5.5 is now live to download/update.
The code name is Eckstine after popular American jazz singer Billy Eckstine. This keeps with the tradition of the majority of WordPress releases being named after jazz musicians. Like the music, the developers are rich and diverse yet they produce amazing work that all plays together in harmony.
Version 5.5 Summary
Version 5.5 offers some major advancements over prior releases. It promises to improve:
With lazy loading becoming the default, your business WP site will see a spike in speed and performance. Mobile devices are optimized too and won't load additional files that aren't required.
To help improve SEO, WP automatically creates a site map for search engines to crawl. Because it's dynamic, any new content is picked up when viewed. And Google will love you for it.
Security is core to WordPress and that's why the developers have added automatic updating to plugins and themes. If you want an easier way to manually update you now have the option to upload a zip file.
Those are the highlights of version 5.5 but if you want a full breakdown read on.
We cover the top 5 changes to the system. Explore how they work. And more importantly, how they can have a positive impact on your website.
1. Improved Block Editor in WordPress 5.5
The Block Editor (code name Gutenburg) first arrived in WordPress 5.0 in 2018.
It moved away from the classic word processor format to a graphical user interface or UI. To add an image, for example, you click the plus symbol then choose the Image block.
A rectangular division will appear, showing the options for that block. In the case of an image, you'll see three ways to upload including your media library. And once the image is inserted the block options will change to let you edit it.
So how has the Block Editor improved over the past two years?
New Gutenberg UI
The UI is now better than ever with improved drag-and-drop functionality and a simplified toolbar.
There's a stronger contrast to the colors which provides a crisp and clear experience. The device previews show exactly what to expect. And there's better performance overall with a unified style.
Block Patterns
One criticism of the Block Editor was its flexibility.
It could be difficult to create complex layouts that included text and media. Blocks, unfortunately, tended to be blocky.
Block patterns aim to overcome this weakness by combining blocks together to create beautiful layouts.
They're a type of design collection that you can add anywhere without having to change your theme. So if you want a simple gallery of two images side by side, just select that option.
You can mix and match different types of media and copy. Many plugins and themes have their own block patterns to make them easier to edit. And everything's accessible from one place so you don't have to go hunting.
In 5.5, the introduction of better block patterns allows you to insert even more layouts. And now they're categorized for easier access.
Some of the patterns you can choose from include:
Hero
Buttons
Columns
Testimonials
Features
The brand new Block Patterns API gives developers access to create their own pattern styles. However, this is still an experimental feature so use it with caution.
Additional Design Tools
Gutenburg has added even more options for existing design tools.
The height control lets you edit block dimensions. The background gradient control offers stunning color effects. Cover blocks can now use multiple measurement units like rem.
The biggest addition is the inline image editor.
You can now rotate, zoom, crop, and adjust positions on your images without opening the Media Library. That's welcome news for anyone working with media as it speeds up the process considerably.
The Block Directory
The Block Directory lists all third-party blocks that you can add to your website. And you can search and implement its database directly from within Gutenburg.
Results show a list of matching blocks and include:
Star rating
Active install
Last updated
All you have to do is click the 'Add Block' button and the block gets downloaded from the directory and inserted onto your page. Easy!
2. Auto Update Your WordPress Theme and Plugins
Fed up with all those messages telling you a new version of your theme or plugins is available? Then having the hassle to update them and waiting for them to install?
WordPress 5.5 finally has an auto-update feature so you can let the CMS do all the hard work for you.
Except, you need to activate the feature manually to update plugins and themes. But it's easy to do.
How to Turn on Auto-Updates
Site admins should log in to the dashboard and go to the Plugins screen. From there, select the 'Enable auto-updates' link for each of your plugins.
For themes, go to 'Appearance' then 'Themes'. Click on 'Theme Details' then choose 'Enable auto-updates'.
One word of warning.
Manual updates to third-party plugins are there for a reason. Not every developer releases the perfect code and some contain major bugs.
Auto-updating could open your site to these issues so be wary. Choose only the best plugins to add to your site. And make sure they have good feedback and a solid reputation.
3. Update Plugins by Uploading a New Version
Not only can you auto-update your plugins but with the new release, you can update via a zip file.
Traditionally plugins that lacked a one-click update could only be installed via a file manager or FTP. That made the process tricky and cumbersome.
Thankfully you can now upload a .zip file directly from your computer via the dashboard.
Just go to 'Plugins' then choose 'Add New'. Click the 'Upload Plugin' button and choose your file. WordPress warns you of the different versions so review them then select 'Replace current with uploaded'.
4. Lazy Loading for Images
Perhaps the most important new feature is lazy loading.
This optimization technique waits for the user to get closer to an image by scrolling the screen before loading it. For a picture gallery with dozens of images, only the top few rows appear unless they move further down.
Lazy-loading is now part of the core code which means you don't need any JavasScript hacks or plugins to make this work!
The effect is a tremendous boost to speed on your WordPress site. Something which will help your SEO efforts as Google rewards fast loading websites. And it's especially great for mobile users who use their data plan to access your site.
5. Default XML Sitemaps in WordPress 5.5
Version 5.5 introduces dynamic XML sitemaps which helps Google and other search engines to crawl your website.
Previously you needed a plugin to achieve this but now WordPress Core offers the feature by default. Indexed pages/object include your:
Home page
Posts
Pages
Categories and tags
You get a maximum of 2,000 entries and the file is available at yoursite.com/wp-sitemap.xml.
Yoast SEO Plugin
Although it's a great feature, the new XML sitemap is very limited. That's why many site owners continue to use the Yoast SEO plugin.
Sitemaps are automatically updated as you add or remove your content. They can exclude noindex post types. And they include multiple content types like images, media, and taxonomies.
How to Update to Version 5.5
Updating to the latest version is a relatively simple process.
First, log in to your WordPress dashboard. At the top left you'll see the message 'WordPress 5.5 is available! Please update now.' Tap the link to begin.
The installation will warn you to backup your database and files before continuing. This should be part of your normal schedule anyway but follow the guidelines to save everything to your computer.
Click the 'Update Now' button to begin the update.
Your site will be in maintenance mode while the update takes effect. Depending on the size of your site, this process can take several minutes so plan in advance.
WordPress Services With WP Suites
WordPress 5.5 is now live so where's the best place to host your site and who can you trust to develop it?
WP Suites offers secure and reliable WordPress hosting.
Our platform is perfect for small to enterprise-sized businesses that need priority support. Our team of dedicated personal can assist with any issues. And we offer a 99.9% uptime guarantee.
WP Suites also offer a proven SEO service and professional website development.
So contact us today to discuss your requirements. We know what works and what doesn't. And together with WordPress, can help your site perform at the highest level.