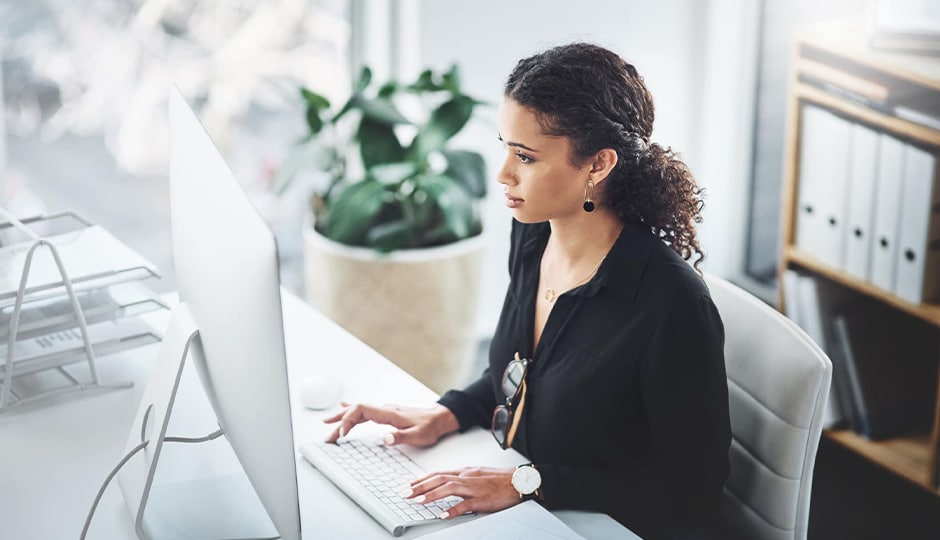 Remember the days when searching for products or services meant walking your fingers through the Yellow Pages?  Although it would be an overstatement to say that the phone book is dead, it would be fair to say it's on its last legs. In steps digital marketing.
According to Social Media Today, for example, more than 70% of consumers never even open their phone books.  Instead, more than 97% use the internet to find local products and services.  Equally important, digital marketing strategies like content, email and social media marketing make it possible more precisely to target customers most likely to be interested in your products, and to measure results more effectively.
WHAT IS DIGITAL MARKETING?
Put a pin in that.  Before reviewing how effective digital marketing strategies can be (when effectively leveraged), let's look at what digital marketing is.
Simply stated, digital marketing creates connections between businesses and consumers via the internet and electronic devices.  As HubSpot incisively points out, digital marketing, because of its ability to identify and connect with consumers with substantially greater precision, empowers marketers to communicate in new, more compelling ways—and across multiple marketing channels:
"Digital marketing encompasses all marketing efforts that use an electronic device or the internet. Businesses leverage digital channels such as search engines, social media, email, and other websites to connect with current and prospective customers.  While traditional marketing might exist in print ads, phone communication, or physical marketing, digital marketing can occur electronically and online. This means that there are a number of endless possibilities for brands including email, video, social media, or website-based marketing opportunities."
HOW EFFECTIVE IS DIGITAL MARKETING COMPARED TO TRADITIONAL ADVERTISING?
Digital marketing—when marketers take the time to understand its complete potential—can be a game-changer for the businesses that embrace it.  Consider for example these digital marketing metrics from Campaign Monitor:
Almost half of the consumers now get use the internet as the primary source of the news and information they want
The return on investment (ROI) for email marketing is as much as 4,400%
Almost 75% of the world's 1.4 billion Facebook users visit that site for "professional purposes" (read, they're looking for products and services)
Content marketing generates 3 times more leads than traditional marketing channels and, on average, costs 62% less
Businesses that use digital marketing to generate and nurture leads increase their number of sales qualified leads (SQLs) by more than 50%
WHAT ARE THE PRINCIPAL BENEFITS OF DIGITAL MARKETING?
Every business is different, of course, with different customers and prospective customers, different goals, and different marketing challenges.  That said, most businesses that leverage digital marketing strategy experience similar benefits, including the following 3:
You can level the playing field: small 

and mid-size businesses

 simply can't compete with large, enterprise organizations via traditional advertising channels like print and television.  Because digital strategies like email marketing and blogging are relatively inexpensive, small businesses can more effectively go toe to toe with their larger counterparts.
You can more precisely target the audience for your marketing campaigns: unlike traditional marketing, digital enables businesses to collect large amounts of demographic and behavioral data about prospective customers.  Businesses can leverage these data to precisely define the audience for the marketing campaigns they create.  For example, you can create pay-per-click (PPC) ad campaigns that target a small subset of online searchers who type in "keywords" related to your products and services.
You can more effectively measure results: you can't fix something if you don't know it's broken.  While measurement can be challenging with traditional marketing, digital marketing will let you know everything from how many people clicked on a sponsored ad to how many downloaded a blog, opened an email or visited a product page on your website.  This ability to measure the effectiveness of your campaigns means of course that you'll also be able to double down on what's working and drop (or tweak) strategies that are under-performing.

WHAT ARE THE MAIN TYPES OF DIGITAL MARKETING?
There are probably as many approaches to digital marketing as there are businesses harnessing its power.  Generally, however, a comprehensive digital marketing program will include, at minimum, the following 6 strategies:
1.  SEARCH ENGINE OPTIMIZATION (SEO)
Search engine optimization entails specific changes you make on and off your website to achieve higher rankings in Google and other search engines.  Those rankings are important because most consumers don't venture beyond the first page of search results.  Small businesses can leverage the power of SEO using local optimization tactics, like getting a Google My Business Account.
2.  CONTENT MARKETING
Content marketing involves creating blogs, eBooks, videos, white papers, case studies, podcasts, and infographics that help consumers answer their most pressing questions and solve their more protracted problems.  By giving consumers help before talking sales, content marketing builds trust in your business so prospective customers will return to your business when they're ready to make a purchase.
3.  SOCIAL MEDIA MARKETING
Digital marketers post compelling content on sites like Facebook, Twitter, YouTube, Instagram, LinkedIn and Pinterest to build brand awareness, and to drive prospects to their websites to take some action, like reading extended content, filling out a contact form (for lead generation) or viewing more information about products and services.
4.  PAY PER CLICK (PPC) ADVERTISING
Although SEO is effective, it can be complicated—and it can take months to show results.  Digital marketers create pay-per-click ads, usually through Google or Facebook, to get more immediate results.  To succeed with PPC, it's important to conduct thorough keyword research, understand "search intent," create effective ad copy, and link to customized landing pages designed to promote the action you want prospects to take (the "conversion," in other words).
5.  EMAIL MARKETING
As noted above, email marketing is arguably the most cost-effective form of digital marketing, because it's relatively inexpensive to send large numbers of promotional emails.  Email marketing is most effective when you effectively segment your audience, personalize subject lines, calls to action and text, and automate the process.
6.  MARKETING AUTOMATION
There's a reason more than half of U.S. businesses currently use marketing automation technologies—they work.  For example, businesses that adopt automation strategies on average increase lead generation by more than 450%.  There are multiple ways to incorporate automation into your digital marketing strategy.  One of the best is the automation of email marketing—when someone takes an action on your website, the system will automatically send an email that acknowledges that action and provides helpful information for next steps.
IN CONCLUSION
Those impressive metrics about the effectiveness of a solid digital marketing strategy reflect average performance—which means of course that some businesses don't do quite so well, while others do substantially better.  How successful your business is with digital marketing depends on how effectively you harness its possibilities.  Said differently, digital marketing can be a game-changer for your business, but it can also be both complex and confusing.  That's where we can help.
To learn more about the ways our web design and development, SEO and PPC, social media marketing, and competitor analysis services can give help you succeed with digital marketing—and take your business to the next level—contact us today.